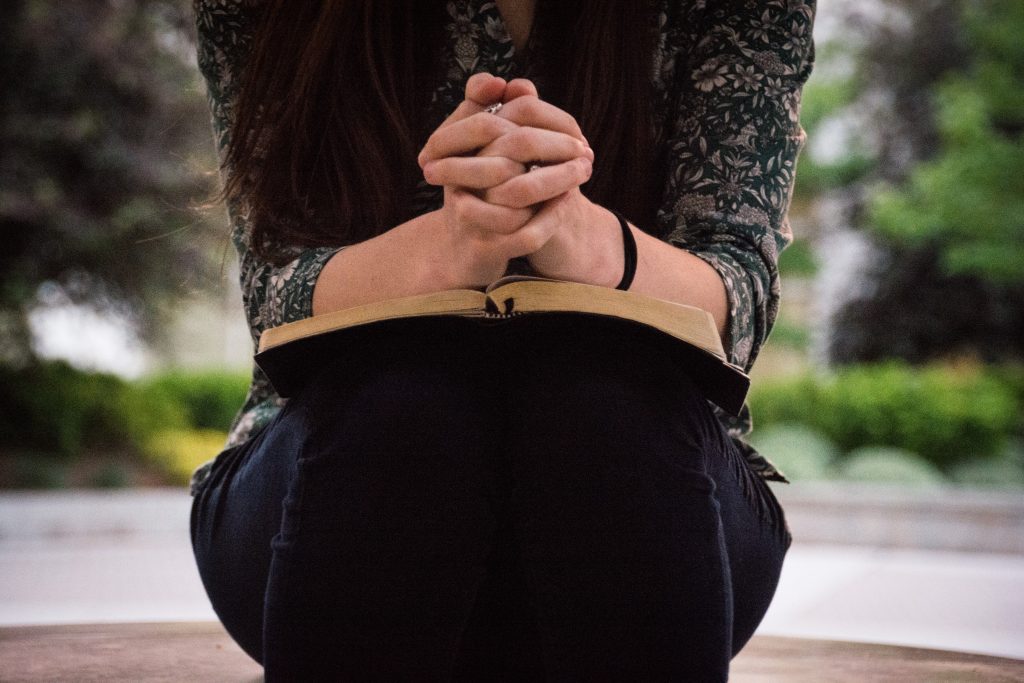 Life gives us plenty to worry about these days. Pandemic. Racial unrest. Political uncertainty. Add to these shared national concerns our own personal list of anxieties, fears, and concerns, and some days we feel like we're waging war against an unseen enemy.
In the dusty old book of 2 Chronicles, we read in chapter 20 of a righteous king in Judah who found himself surrounded by enemy armies on every side. His observations on how God helps us in our battles are much-needed balm to our weary hearts today.
The first thing we notice is that despite this king's fear he immediately turns toward God, seeking his face. The text says he "turned his attention to seek the Lord." (verse 3) We might say he stopped worrying and began praying! There's something important here about turning our attention from worry and toward God. When our focus turns from what we can't do to what God can do, that's called prayer.
The second thing we notice is that King Jehoshaphat doesn't try to muscle his way through his problem. He recognizes the problem is too big for him to solve. Notice that he doesn't confuse humility with weakness. In humility he confesses to God, "we are powerless…nor do we know what to do, but our eyes are on you." (verse 12) There actually was plenty he could have done—spend every minute training his army and spying out the enemy are two things that quickly come to mind. But instead of trying to push through in his own strength, his starting point is to admit his dependence on God and cry out for his help.
The third thing we notice is that using our mouths to praise God is more effective than using our minds to worry. Verse 22 recounts that "when they began singing and praising, the Lord set ambushes against the (enemy)."
What might happen if the next time you feel overwhelmed with worry, instead of allowing your mind to cycle through perpetual fear loops, you practiced singing and praising God? According to these verses of Scripture, praise and worship not only change our hearts and minds, but the very atmosphere around us as well. It may take some practice to train ourselves to praise and sing when it's so much easier to worry, but it's well worth the effort.
We notice an important shift when we turn toward God in our troubles rather than trying to muscle our way through them. We discover that God delights in fighting our battles for us. God's word to Jehoshaphat is a word for us today as well. "Do not fear or be dismayed…for the battle is not yours but God's…You need not fight in this battle…stand and see the salvation of the Lord on your behalf." (verses 15, 17)
How many times do we miss out on receiving God's blessing amidst our worries because we neglect or refuse to turn toward him? As we place more of our faith in him, our relationship deepens and we discover we can trust him with our deepest concerns. You can't hand problems over to someone you don't know and trust, but as our knowledge of and love for God grow, we discover him to be faithful and true.
We learn a final key to discovering peace amidst our battles—a growing personal relationship with God. Verse 30 states that Jehoshaphat lived in "peace because his God gave him rest on all sides." His relationship with his God was deeply personal, and because of that, he experienced the presence of God with him even in the deepest valleys of despair.
The invitation to us is also to turn toward our God in our trials, practicing praise when it's easier to worry, and to entrust our deepest desires to the God who loves us beyond measure.